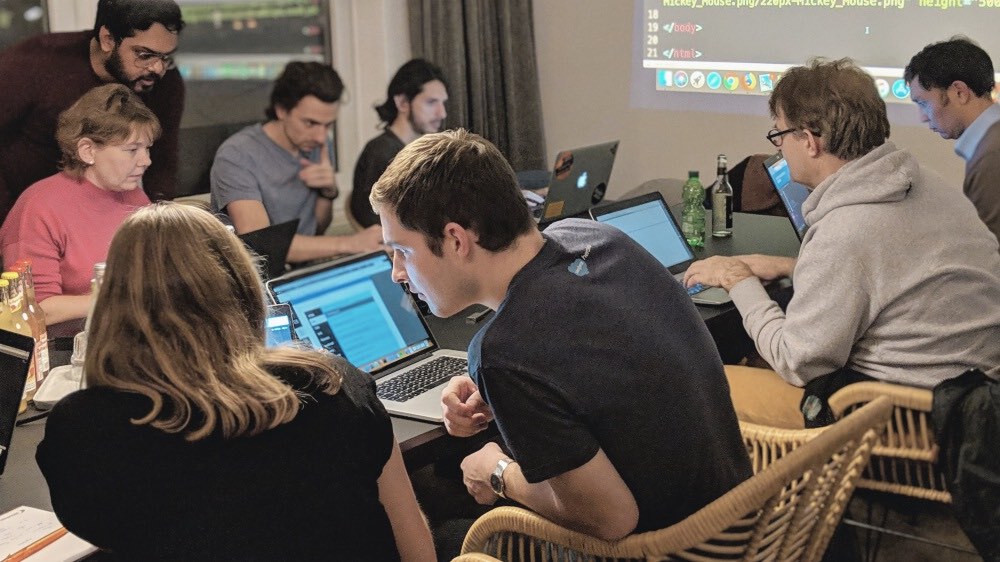 Get an introduction to programming from our trainers and see for yourself if this format of classes suits you.
Next appointment: Tuesday, 1.2.2022
Beginners welcome! You do not need any prior knowledge.
18:00-20:00 - Workshop: Introduction to Programming
20:00-21:00 - Q&A - Ask us anything (optional)
Note: Because of COVID, we will do our Trial Lesson online in our virtual classroom. You can participate from home. If you register, we will send you the webinar link a couple of days before.
Bring your high motivation and all your questions for us. 😊
Looking forward to meeting you!
This event is free. Reserve your seat by registering here:
Location
Because of COVID, we will do our Trial Lesson online. We have a virtual classroom that you will be invited to. This way you can join from the comfort of your couch! 🛋